God! Guide us to the straight path-The path of those upon whom You bestowed favor, not of those who evoked Your anger or of those who are astray. (Al-Quran 1:6 to 1:7)
Need to LogIn for Interactive Session!
ScrapBook Pages: 25
1 2 3 4 5 > >>
Sharing Photo, Video with Friends & People
Sharing posts with your friends and family members with full security and control. Smart business integrated apps make it easier than ever for people to collaborate, communicate and share information on computer, smartphone or tablet.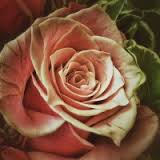 Muhammad bin Nasir
member since 08 Jun 2013

Faisalabad, Pakistan